The impossible 
is in our bounds
Founded in 1992, Horizon Vertical is a company specialized in works in difficult places.
We use an innovative technique, safe, fast, effective and economical in terms of cost, time and space: work in support and progression on ropes on structures in height or in confined space.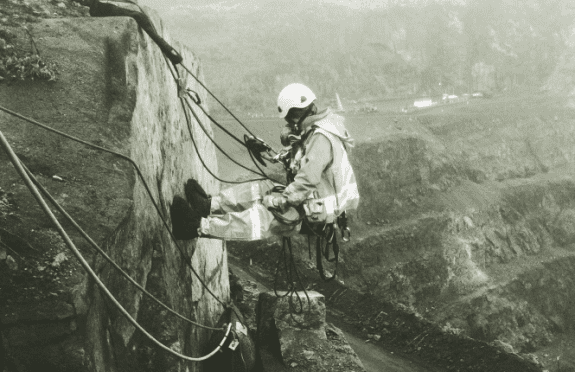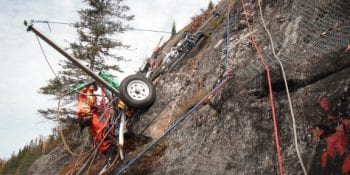 We secure your movements and your works. We embody the perfect combination of rope work and geotechnical engineering.
Available

Trainings

Learn how to work efficiently and safely at height with us.
Rope access and SPRAT certification (level 1, 2 and 3)
This 5-day practical training is given at our training center in Saguenay or at our clients'. Our trainers are certified SPRAT level 3.
---
Initiation to protection against falls
This 4-hour training is for users of fall arrest systems, so workers, technicians or engineers who are called to work at height.
---
Specific rescue
These training courses of a variable duration are custom-built for the needs of our customers, for example: rescue of a lattice tower, rescue of a wind turbine nacelle or rescue on a bridge.
OPENING HOURS
Mon

8:00-16:30
Tue

8:00-16:30
Wed

8:00-16:30
Thu

8:00-16:30
Fri

8:00-16:30
Sat

CLOSED
Sun

CLOSED